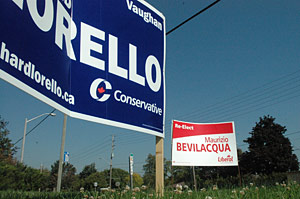 The battle for votes in the riding of Vaughan has claimed a number of Liberal incumbent Maurizio Bevilacqua's election signs.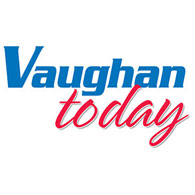 Thornhill PC candidate Peter Shurman emerged victorious last week after a constitutional battle with the City of Vaughan over lawn signs.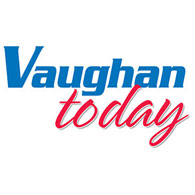 Across the ridings of Vaughan and Thornhill, election signs are popping up like dandelions on lawns and road sides. With the Oct. 10 provincial election only weeks away and a bylaw skirmish between Thornhill Progressive Conservative Peter Shurman and the City of Vaughan settled, candidates are racing to get their party colours up.