Big Race wins big award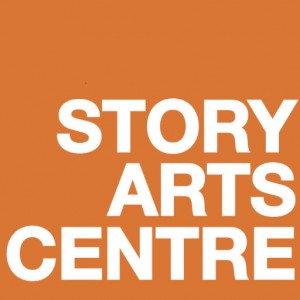 The Big Race, created by Centennial College students, recently earned a Gold Quill Award in the audio-visual category from the International Association of Business Communicators (IABC).
"It's big," said Donna Lindell, Project Fusion's faculty lead, and Corporate Communications and Public Relations (CC+PR) professor. "These are international awards and they receive submissions from all corners of the globe.
"I was a judge in 2003 and the quality of the work submitted in impressive. The winners are held up as best in class and showcased to members of the professional association as exemplars."
The Big Race brought together Centennial students from different programs to create an eight-webisode series that examined transit's impact on employment, accessibility and quality of life by following three contestants as they navigated Greater Toronto and Hamilton Area transit.
"The videos were of excellent storytelling quality," Lindell said. "We even had a PR professional comment at the public viewing that they were on par with work done by seasoned professionals. And obviously it was — it was thrilling to see the great work produced by our students recognized at that level."
Members of the Big Race team, which included Centennial students and graduates, were set to collect their Gold Quill at the IABC's 2014 World Conference in Toronto on June 9.
"What does [winning the Gold Quill] say about our students? That they are consummate professionals and talented and the world is in for a real treat when they begin their careers," Lindell said.
And this is only the beginning for Project Fusion. Lindell has designs on next year's award.
"Look out for Ready Aim Hire. We'll be submitting that one, too," she said. "It's part of the incentive to being part of Project Fusion: content for portfolio, skills development, leadership opportunities, networking, collaboration, references and award. It pays to play."
It certainly did for the members of the Big Race team:
Nadine Bukhman, CC+PR
Belinda Dodaro, CC+PR
Giulianna Fericelli, CC+PR
Juliet O'Farrell, CC+PR
Igor Rakic, CC+PR
Meaghan Savage, CC+PR
Ryan Liu, Broadcasting and Film (B+F) program
Nick Aliwalas, B+F
William Maltez, B+F
William (Luke) Romberg, B+F
Garri Gonzaga, B+F
Ivan Lapis, B+F
Eric Shum, B+F
Graciene San Jose, B+F
Congratulations!
Byline: Philip Alves
Story Arts Centre school blog
Online: June 11, 2014 [storyartscentre.ca]