Week 13 – The Poor Journalist's Toolkit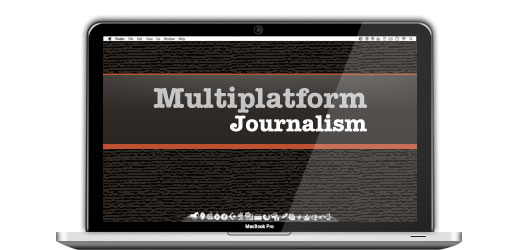 You're a journalism student. You open your wallet looking for a fiver but a moth flutters out.
Turns out you don't quite have the cash to pay for the tools you need to become an award-winning reporter. After all, Photoshop, Office, Audition and Final Cut Pro don't come cheap. So what to do?
Luckily, there are alternatives that are pretty close to as good as the industry standards.
Operating System
One way to save yourself some cash is to buy an older used computer or one without an OS installed. But buying a machine without Mac OSX or Windows 7 installed means you'll have to do some work to get the darn thing to do anything.
This is where Linux operating systems come in to save the day. Most Linux distributions are free, come loaded with lots of free software and are generally pretty easy to install.
There are lots of different flavours of Linux, so a bit of time and trial-and-error testing may be in your future. But if you're in a hurry, try Ubuntu.
Office Alternative
Microsoft Office will cost you hundreds of dollars for the professional suite. Ouch.
OpenOffice.org, on the other hand, is free and matches up well with MS Office. It includes:
– Writer, an alternative to MS Word
– Calc, an alternative to MS Excel
– Impress, an alternative to MS PowerPoint
– Draw, an alternative to MS Visio
– Base, an alternative to MS Access
There are other free office suite options, but none as mature and complete as OpenOffice.
If you'd rather not download and install software, then check out Google Docs. If you've got a Gmail account, you've already got access.
One big advantage of Google Docs is not having to worry about remembering to copy your files to a USB stick or portable drive. All you need is an Internet connection and all your files are there at your fingertips.
Photoshop Alternative
Two words: The Gimp.
Okay, actually five words: The GNU Image Manipulation Program.
This is a powerful piece of photo manipulation software. It matches up pretty well with Photoshop, but The Gimp is free.
It'll work on Mac, PC and Linux machines — another bonus.
There is one negative, though. The learning curve is steep. Even so, definitely worth a look.
Audition Alternative
Don't need to edit sound very often to justify shelling out for pro-level software but do it enough that you want pro-level functionality?
Try Audacity. It'll do the trick with ease.
One thing to remember: Audacity won't do everything out of the box. If you want to save your files as mp3s, for example, you'll have to install an add-on.
Want more? Be sure to check out PCmag.com's list of The Best Free Software of 2010 and Download.com's various lists of top freeware.