Sun TV News gets CRTC green light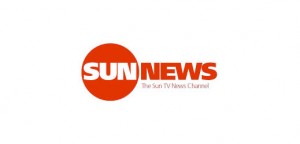 Quebecor Media has won the regulatory go-ahead to start broadcasting what some have already labelled "Fox News North".
The CRTC today granted Quebecor subsidiaries TVA Group Inc. and Sun Media Corporation a licence for Sun TV News, a national English-language news channel.
"Today marks the dawn of a new era for Canadian news media," Quebecor president and CEO Pierre Karl Péladeau said. "(Sun News) will aim to challenge conventional wisdom and offer Canadians a new choice and a new voice on TV."
Sun TV News has been stuck with the Fox News North nickname because of its expected conservative bent.
The CRTC licence, for a Category 2 digital specialty channel, is good for five years.
Byline: Philip Alves
My Media Biz
Online: November 26, 2010 [www.mymediabiz.com]