Oprah TV network to make Canadian debut in March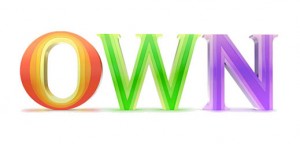 It's official: Oprah's OWN channel will flash to life on Canadian TV screens two months after it does on American ones.
"There's a great deal of excitement about the upcoming March 1 launch of the Oprah Winfrey Network in Canada," Susan Schaefer, Corus Entertainment's head of networks and marketing, said in a press release.
OWN will replace Discovery Health Channel in the U.S. when it debuts there on Jan. 1. Here at home, the network will replace VIVA, which is currently in more than six million homes, according to Corus.
Schaefer said 50 per cent of women are already aware of OWN even though the network's Canadian and U.S. launch dates are still months away.
"Oprah has an extensive, engaged community of Canadian women who really trust and are loyal to her brand," she said. "We're in a great position to build this into one of Canada's premier brands — one that will truly resonate with audiences and be a great complement to our other women's services."
To help give OWN a boost ahead of its Canadian launch, Corus channels W Network and VIVA are set to air some of the new network's programming in January and February.
The announcement was made at Corus Entertainment's new headquarters at Corus Quay in Toronto on Nov. 9.
Byline: Philip Alves
My Media Biz
Online: November 10, 2010 [www.mymediabiz.com]