Come and knock on our door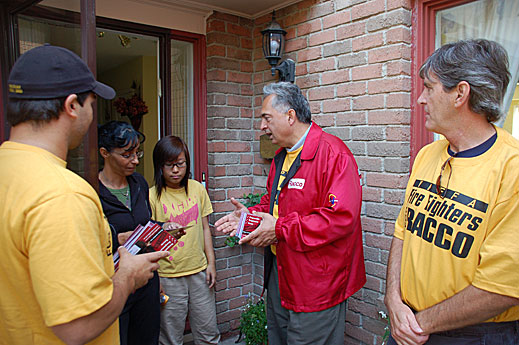 Having received the endorsement of the Vaughan Professional Firefighters Association on Sept. 10, incumbent Liberal and Thornhill candidate Mario Racco knocked on some local doors with the help of a few firefighters.
He and his yellow-clad firefighting friends were in the Bathurst St. and Clark Ave. neighbourhood Tuesday trying to win over undecided voters like Sarah and Doris. From left to right, Jerry Nicosia, Sarah, Doris, Racco and Rick Greenfield.
Vaughan Today
Friday, September 21, 2007
Page: 12
Photo credit: Philip Alves